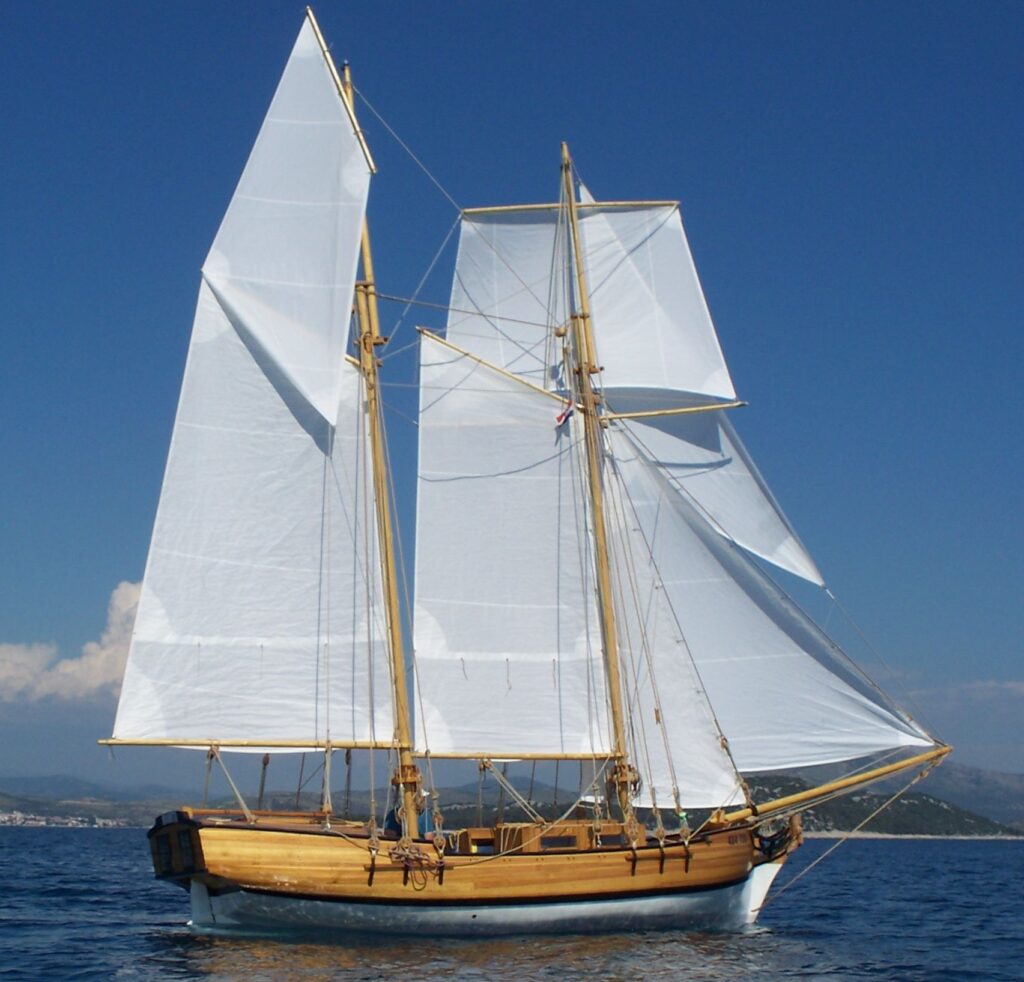 Miamitii is a replica of a mid-18th century schooner. Its construction is based on plan No. 5, sheet No. XLII of Architectura Navalis Mercatoria's collection of plans, published in 1768 by the Swedish ship architect Fredrik Henrik af Chapman. Miamiti is named after the Tahitian princess and wife of Fletcher Christian. Probably because of her, the Bounty mutiny began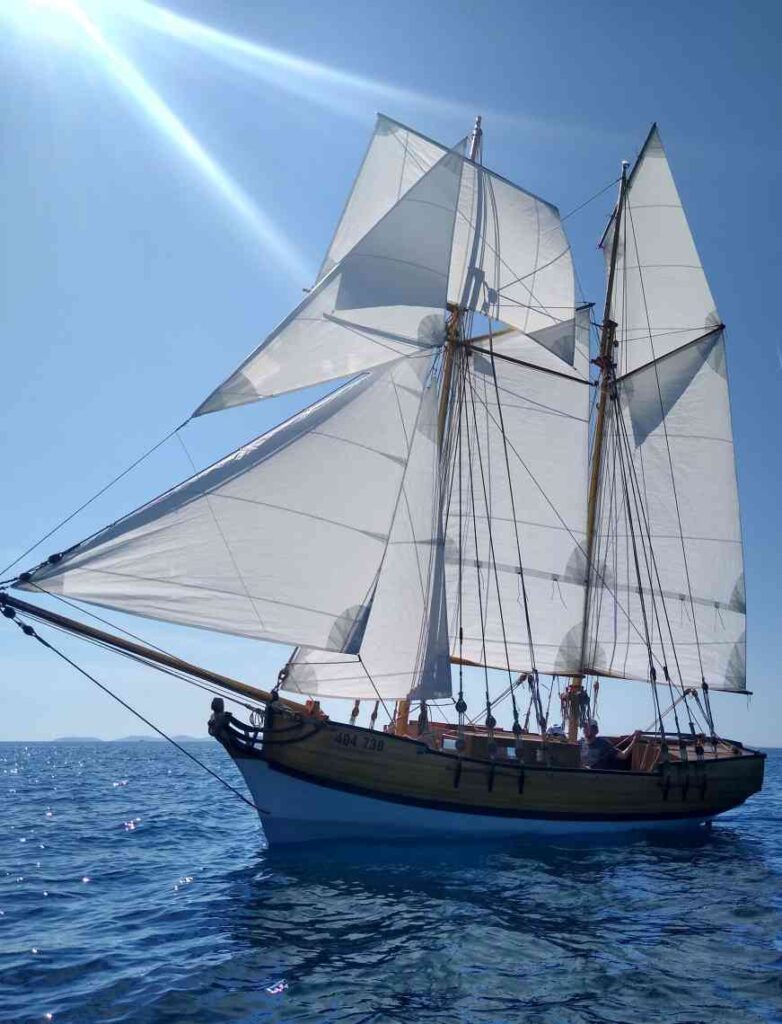 The schooner was built in South Bohemia between 2018 and 2021 by Dan Rosecký, Vladislav Šoustar and Vlado Benedikt. Unlike historical plans, it is a bit shorter and has a smaller displacement to be transported on the trailer. The keel and deck are made of oak, the frames are made of ash. The pine planks had to be steamed to bend. Below the waterline, the boat is laminated. A ballast of 600 kg is attached to the underside of the keel..
It was launched on June 8, 2021 and since then it has been sailing on Czech and foreign waters.
MIAMITII is already the third ship constructed by Dan Rosecký according to Chapman's drawings.
The first MIAMITI from 2005 was a five-meter long cutter. In 2011 the second ship was launched – the biggest Czech sailing vessel, brig La Grace
Specifications
| | |
| --- | --- |
| Hull length | 6,98 m |
| Length on the waterline | 6,06 m |
| Length incl. bowsprit | 9,23 m |
| Hull beam | 2,69 m |
| Draft | 0,9 m |
| Displacement | 2,36 t |
| Outboard Tohatsu / electric | 4,4/0,36 kW |
| Number of berths | 6 |
| Max. sail area | 43,37m2 |
| Mast height above waterline | 8,9 m |